National Service Scheme was started on September 24, 1969 by the then Union Education Minister Dr. V.K.V.Rao in 37 Universities all over the India. It was started during the Gandhi Centenary Year as it was Gandhi Ji who inspired the Indian youth to participate in the movement for India's independence and the social upliftment of the downtrodden masses of our nation.
The reason behind starting the NSS is to create social awareness among the youth i.e. to understand at the young age about the realities of life. This also inculcates into youth a better understanding and how to resolve theproblems of the people as well as their own.
NSS is, thus, a concrete attempt in helping society and, also helps students in learning and knowing the actual picture through which our developing country, INDIA, is going through or we can say that knowing the actual problems of a developing country like INDIA.
The aims and objectives of the NSS are:
To render service to the community while studying in an educational institution;
To arouse the social conscience among students
To provide them with an opportunity to work creatively and constructively with the community around the educational campus; and
To put the education they receive to concrete social use; and specifically
To work with and among the people
To engage in creative and constructive social action
To enhance knowledge of oneself and the community through a face-to-face with reality
To use the knowledge gained in the classroom in a practical way for mitigating at least some of the social problems and
To gain skills in program development to be able toself-employed. The goals are to achieve improvement in personality, leadership qualities, national outlook and a sense of civic responsibility
The NSS has two types of programs, viz.,
Regular activities
Special Camping programs
Under the "Regular Activities", students are expected to work as volunteers for a continuous period of two years, rendering community service for a minimum of 120 hours per annum (i.e. 240 hours over 2-year period).


Under Special Camping Programs, a camp of 07 days' duration is conducted every year in the adopted area on a specific theme. Each student is required to participate in at least one Special Camp over 2-year period.
We at DAV Institute of Management Started National Service Scheme (NSS) on 26th September 2019. For Inauguration we invited Dr. Ranbir Gulia, Program Coordinator, MD University, Rohtak and Mr. Rajneesh, Indira Gandhi, NSS Award Winner.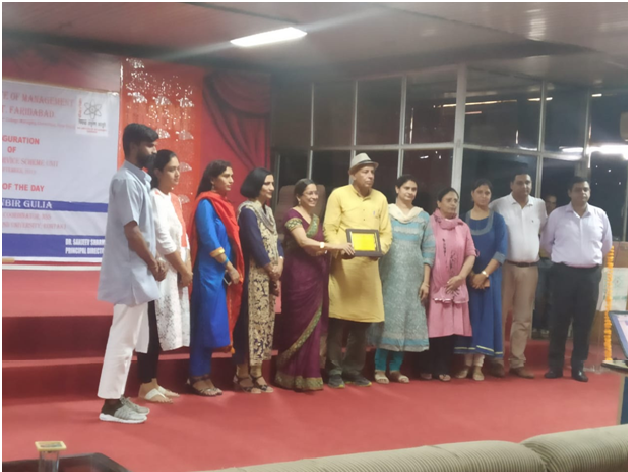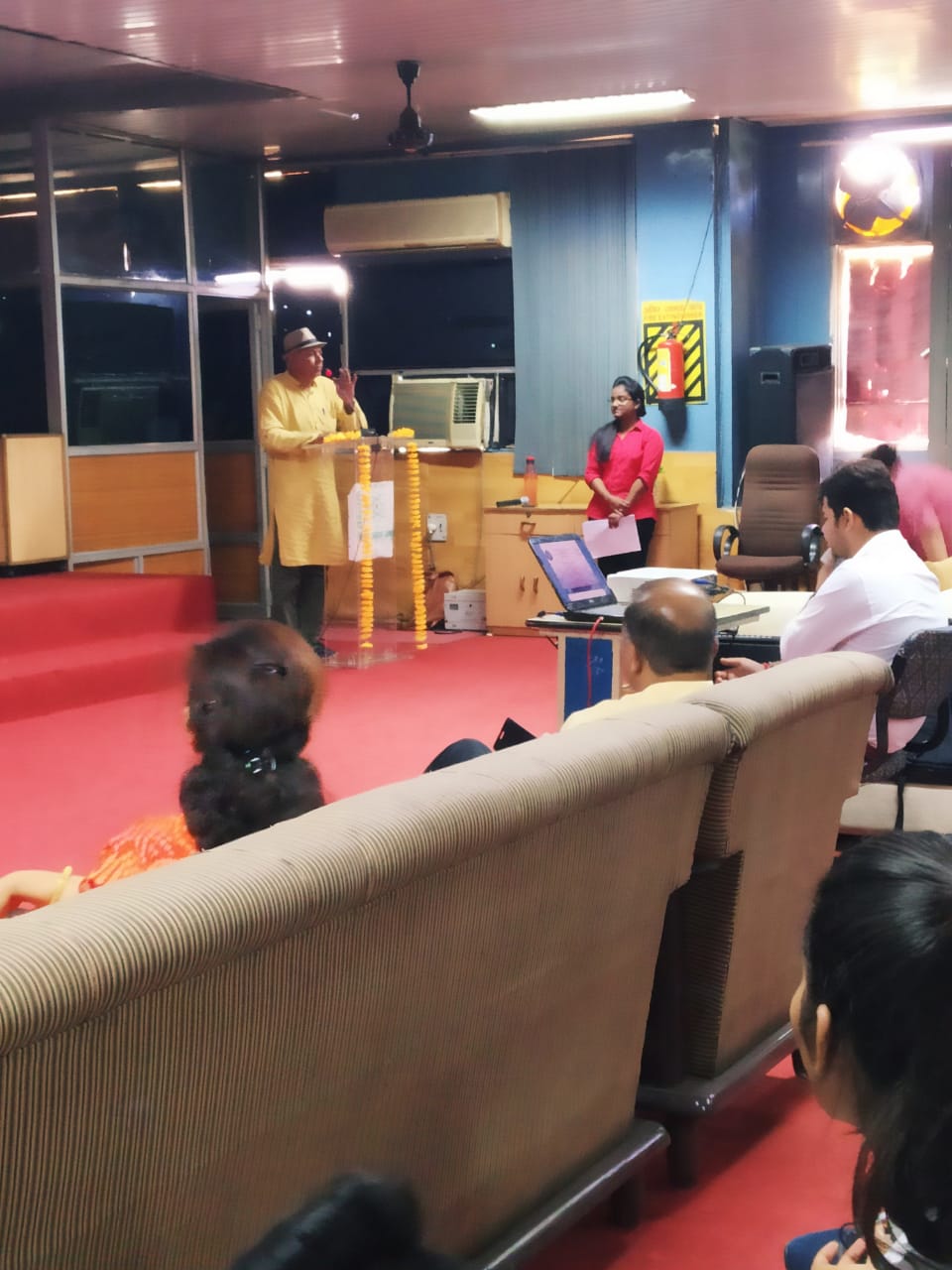 NSS Activities held as well as NSS participation by DAV Institute of Management since it's inception are as follows:-
1. On 1st October 2019 Institute organized a competition to Make "BEST OUT OF PLASTIC WASTE"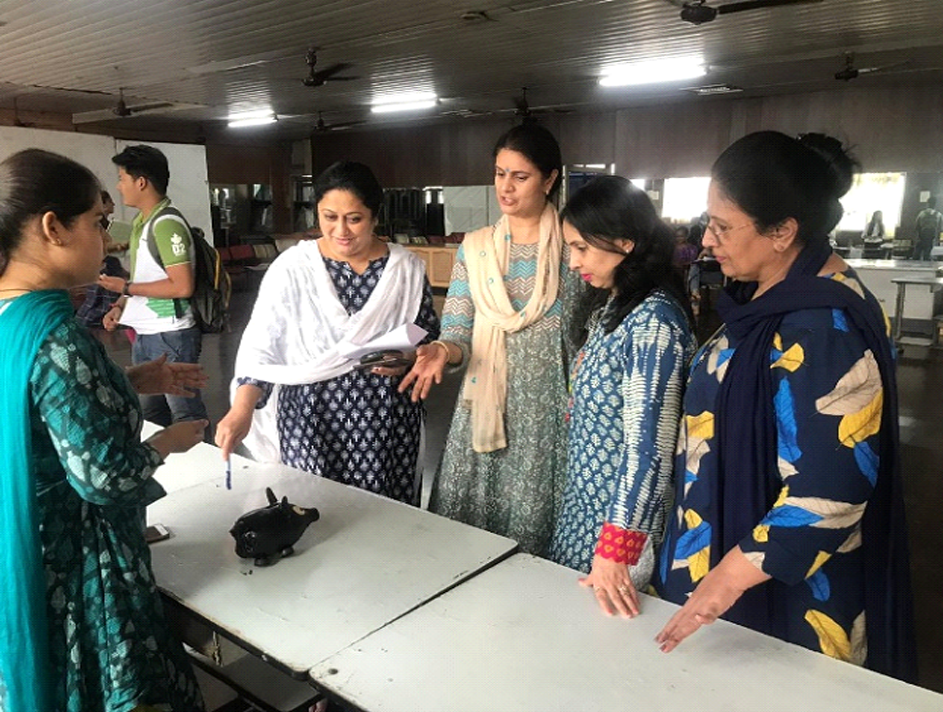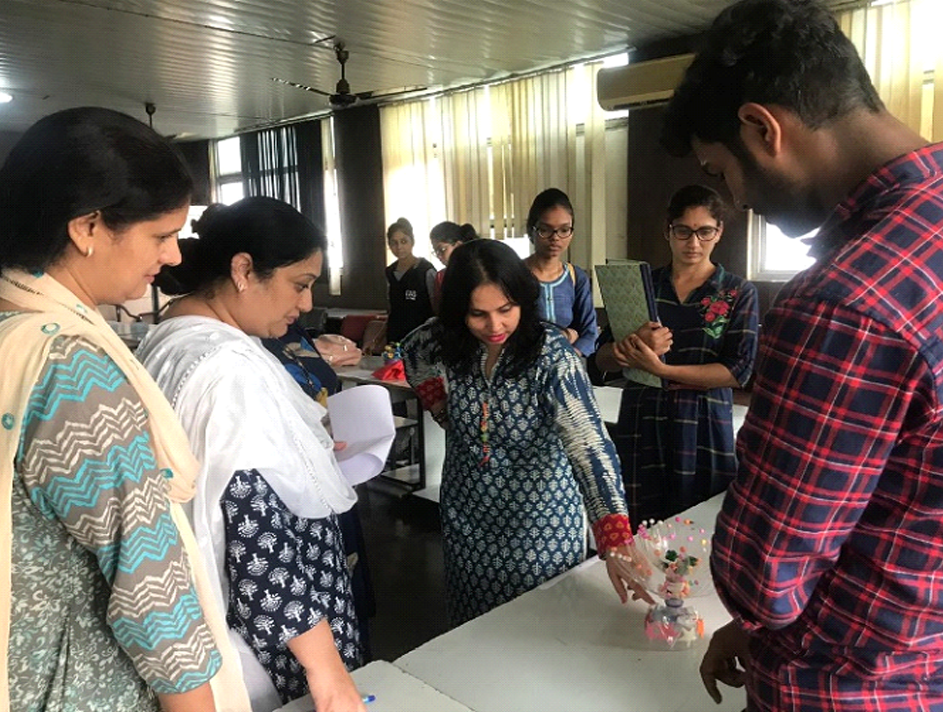 The winner of the Competition were :
a.) Rupali & Shweta from BBA
b.) Goutam Gupta & Daman Deep from BBA
c.) Joint Winner
Neha Nainwal & Charu Sharma from BBA
&Geeta From MCA
2. MD University, Rohtak NSS Department invited students to Participate for competitions held on 2nd October 2019 on Gandhi Jayanti.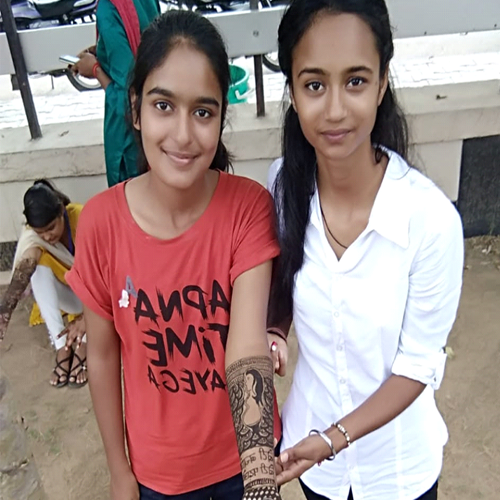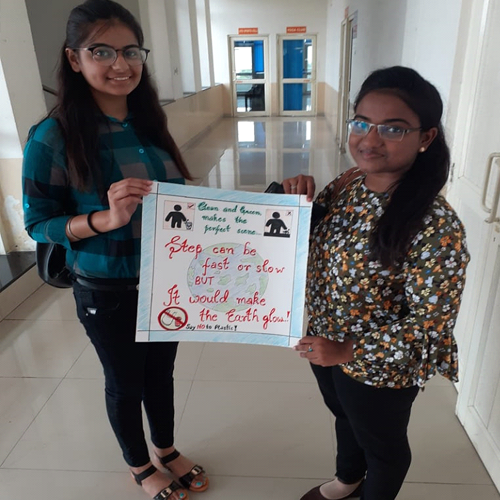 a.) Renu from BBA(BE) participated in Mehandi Competition
b.) Jaspreet Kaur from BBA(BE) participated in Poster Making Competition
c.) K. Anusha Antony from BCA participated in Declamation Competition
3. CHUNAV PE CHARCHA – 2019 (Students Awareness Campaign) was Organised on 10th Ocober 2019 in DAV Institute of Management.

4. NSS Team of DAV Institute of Management organized a Rally on 16th October 2019 for Voting Awareness Campaign at nearby vicinity of the Institute to let people aware not to waste their vote or press NOTA(None of the above) button at Coming Elections in Faridabad.

5. NSS Team of DAV Institute of Management was involved in Cleanliness Awareness Campaign at Dabua Subzi Mandi, NIT Faridabad to let people aware at Dabua Subzi Mandi to make their subzi mandi clean and adopt some of the few measures to make the Mandi, its subzi sellers as well as buyers to be benefitted by adopting suggested ways of making the mandi beautiful, clean as well as well-managed and also let the people aware about the use of Cloth Bags for carrying subzi instead of using Plastic bags which are very harmful for the environment.This campaign was carried out by DAVIM NSS Team and its Students for three days i.e. on 17th December 2019, 19th December 2019 and 7th January 2020.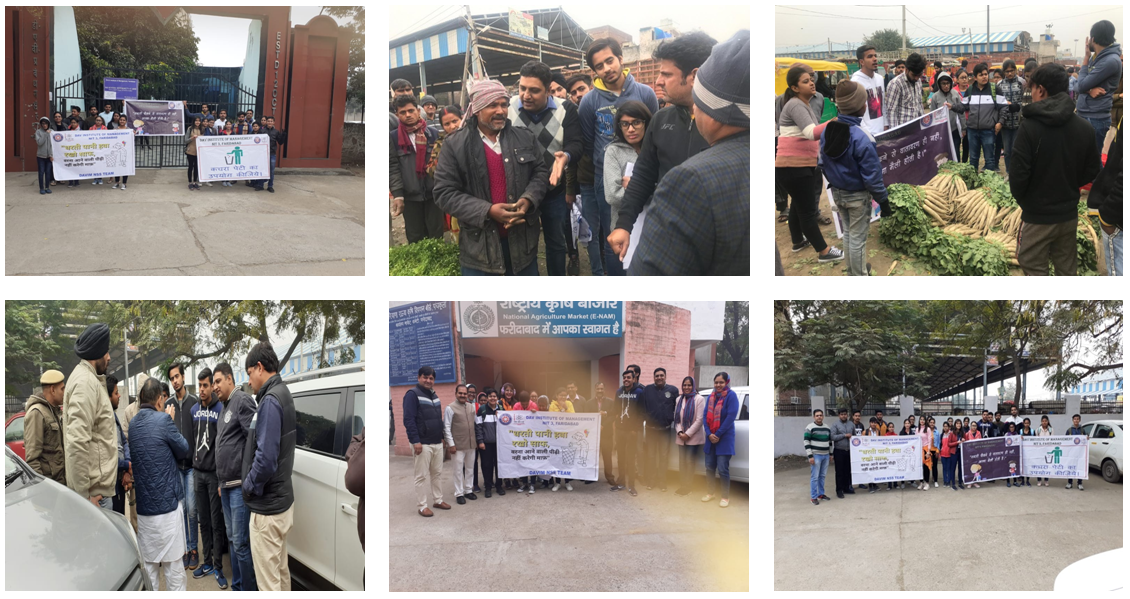 6. DAVIM's Electoral Voter Club (EVC) and DAVIM's NSS Team together celebrated NATIONAL VOTERS DAY on 25th January 2020 where they took Voters oath regarding giving vote to the Candidate without any Partiality and give vote only by their own will.

7. MD University, Rohtak's NSS Team Organised three-day Workshop on Road Safety and Traffic Rules from 30th January 2020 to 1st February 2020 at it's Campus where Mr. Pinkesh from MCA 2nd Year of DAV Institute of Management of NSS Team Participated.

8. NSS Students attended Camps at Manali and Nainital organized by Youth Welfare Department, MDU, Rohtak.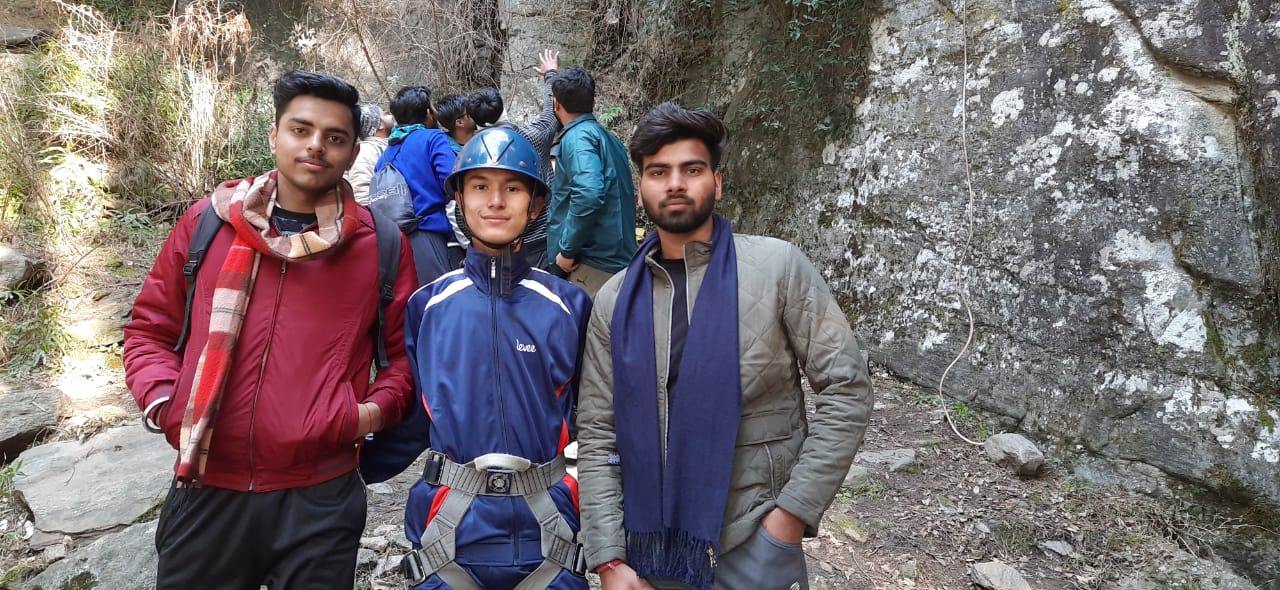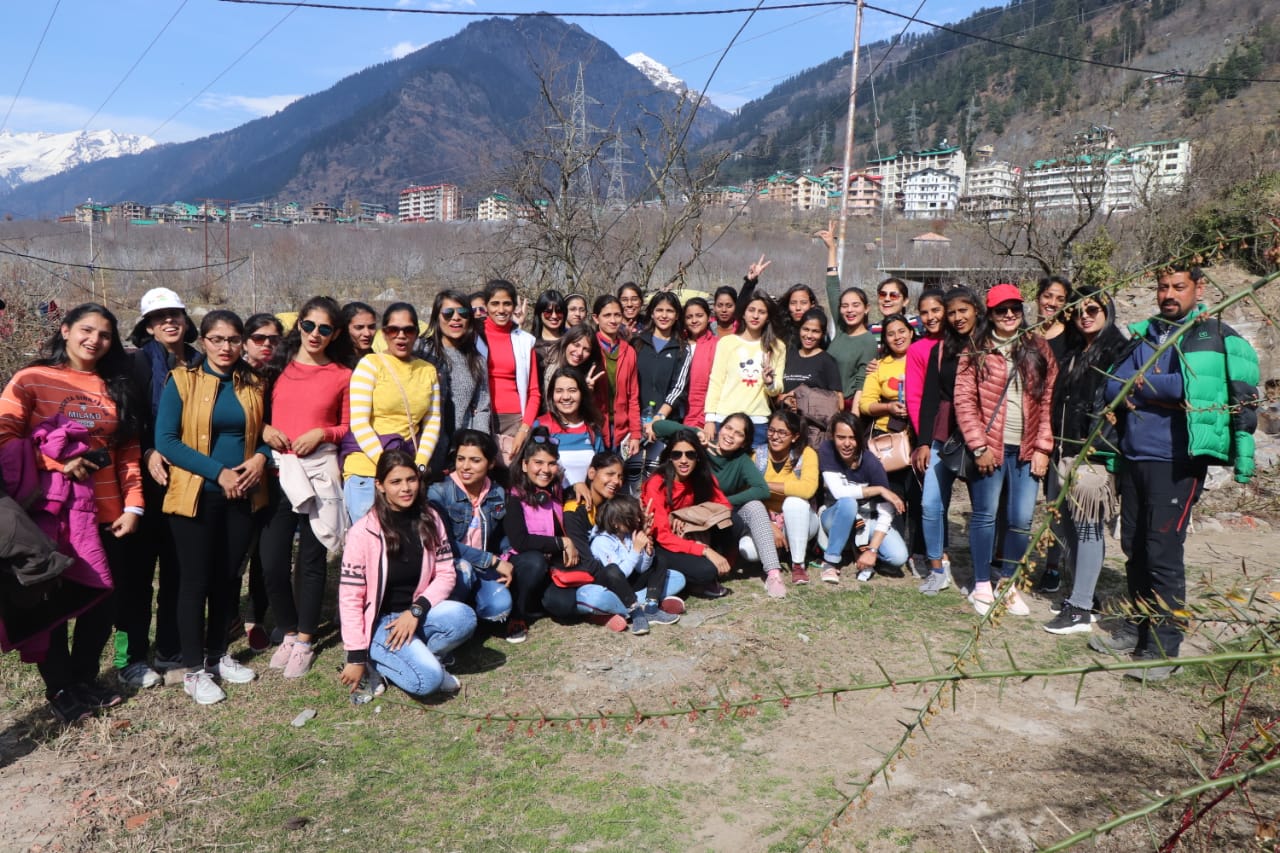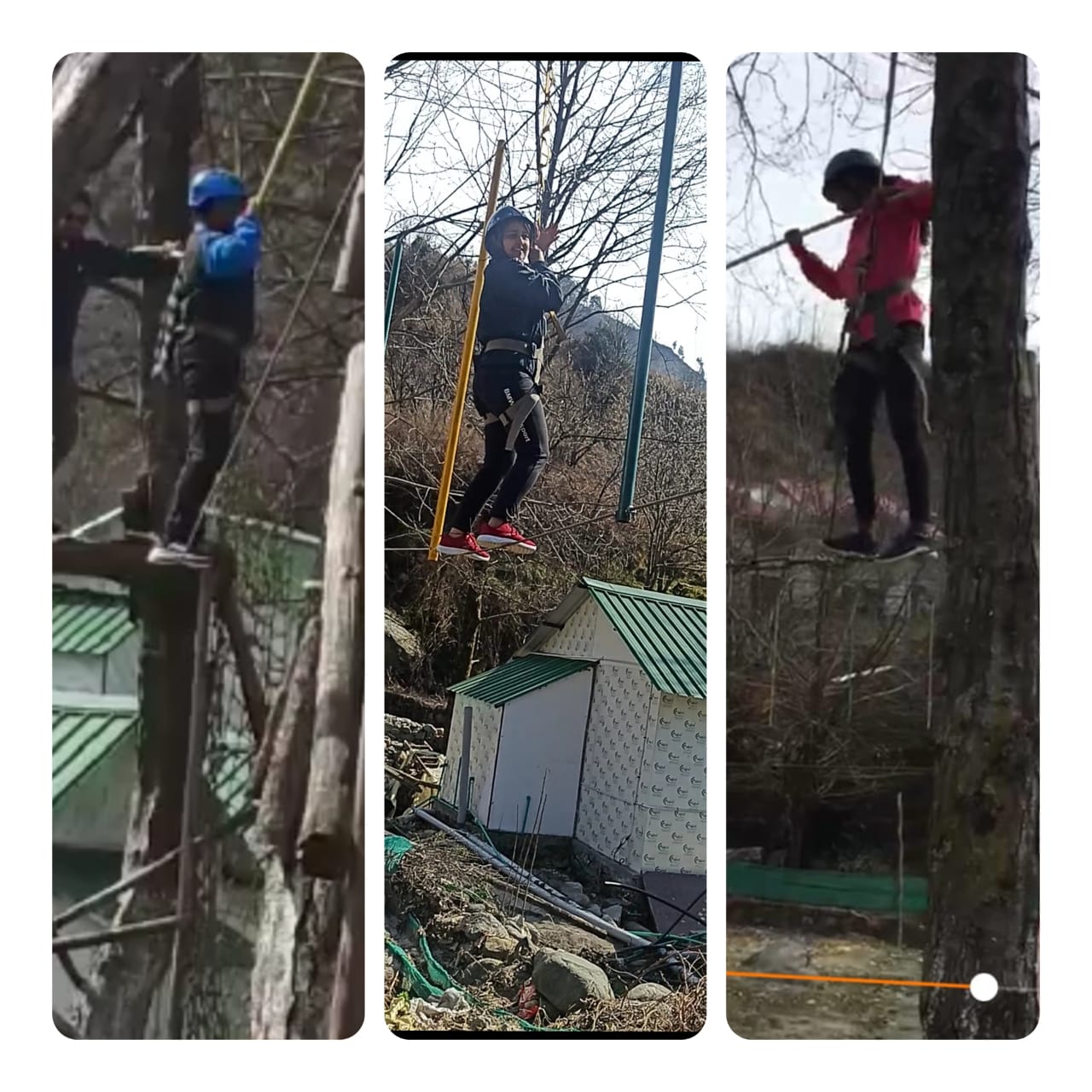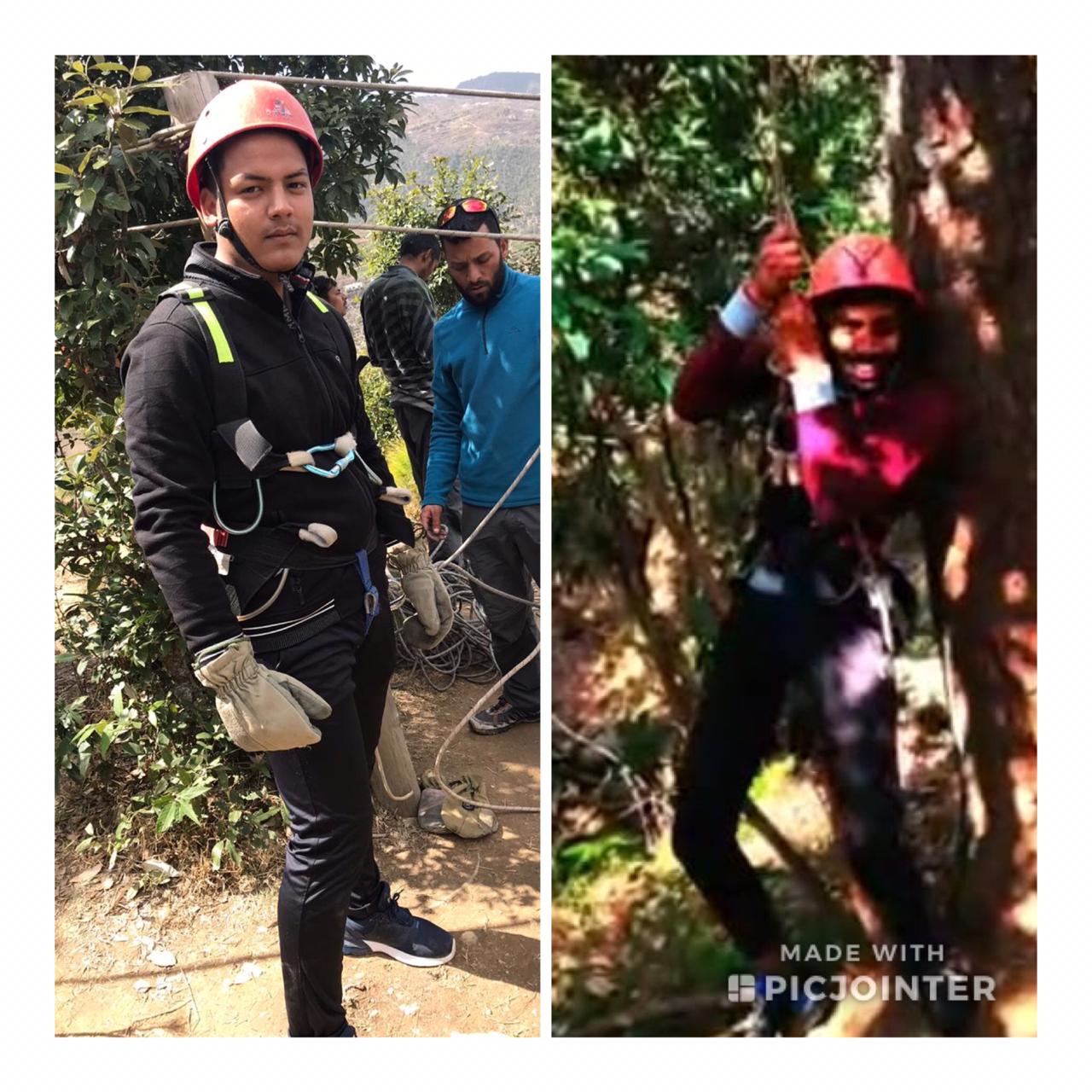 9. DAVIM organized session on E-Waste Management for NSS students on 25th February, 2020.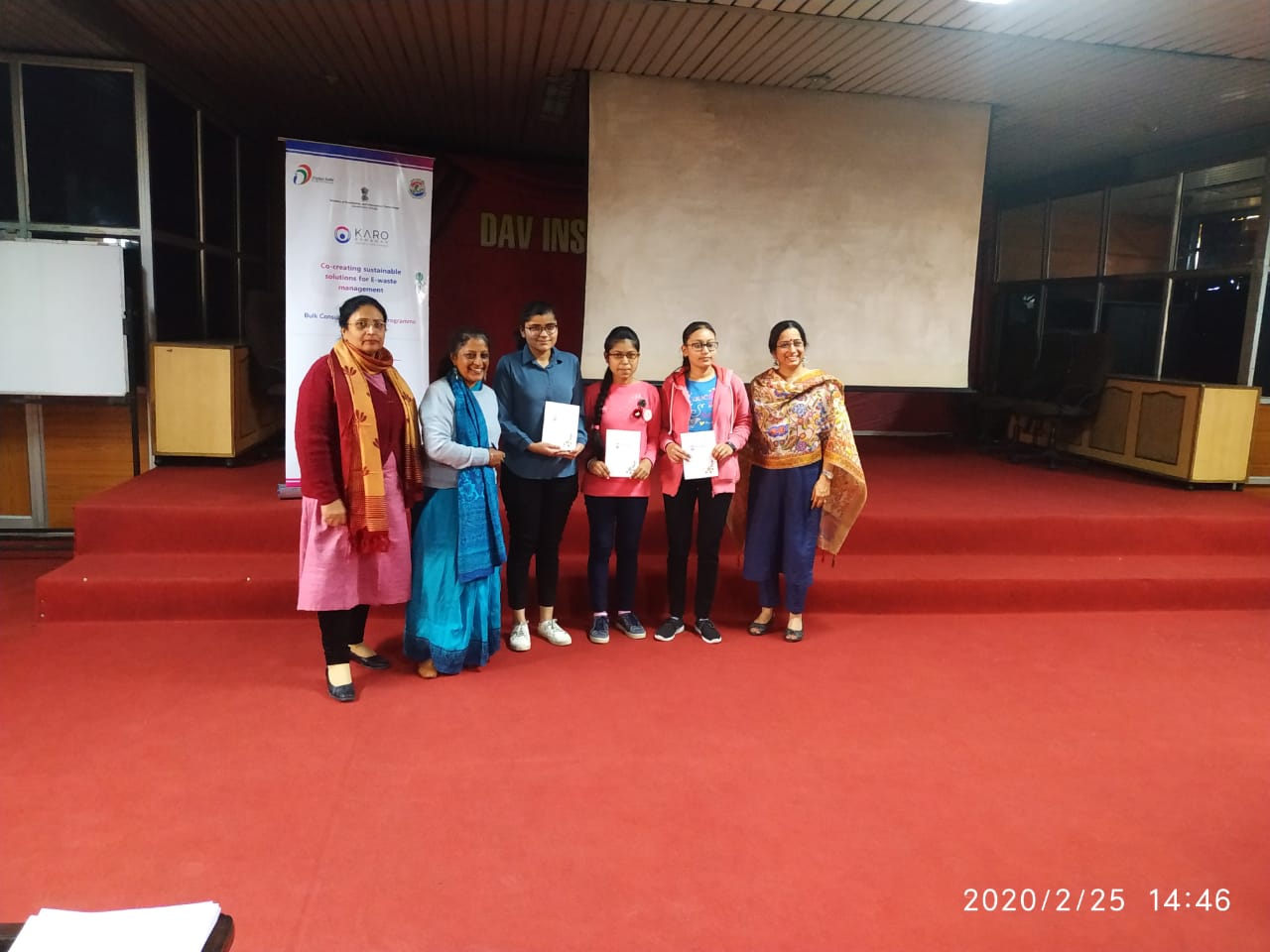 10 During Lockdown NSS students of DAVIM have attended sessions on GoToMeeting organized by MDU NSS Volunteers by inviting some of the Renowned Guests who are representing one or the other way to our Nation in their respective fields.