Spoken Tutorial is an initiative of National Mission on Education through ICT, Government of India, to promote IT literacy through Open Source Software. The Project is about teaching and learning a particular FOSS (Free and Open Source Software) like Linux, Scilab, LaTeX, PHP & MySQL, Java, C/C++, LibreOffice etc. via an easy Video tool - Spoken Tutorials.
This project is based on the concept that Learning is more effective when animation /narration are presented simultaneously and Audio-video demonstrations can illustrate features with maximum clarity.
DAVIM has become an integral part of this program by dedicating a complete Lab and running the courses offered by IIT Bombay as part of its UG and PG courses.
This Lab has been fully equipped with all the latest multimedia devices to enhance the skills of the individual students while being monitored by the IIT Bombay Servers. Subsequently, students are awarded certificates by the IIT Bombay as per the course chosen by the student. Some are based on offline content while others are based on online time bound tests. The technical know-how of the student also affects the performance in the final examination.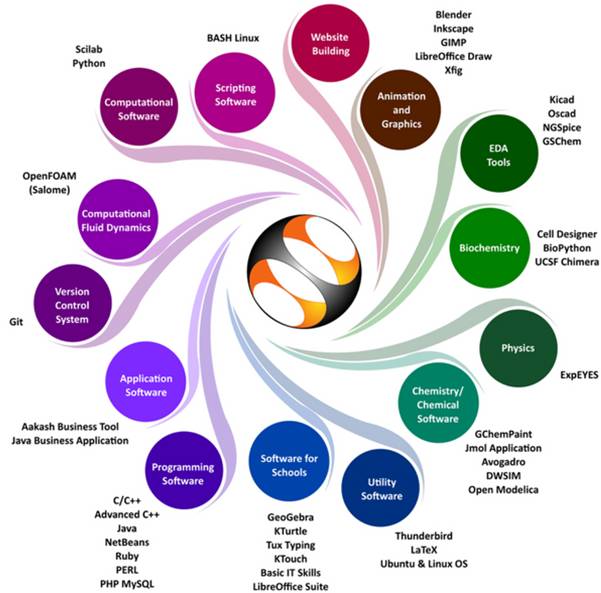 The total numbers of participants who have been trained at DAVIM are 1127 till 2016 in the various courses. Additional content was developed in the form of videos, MCQs, notes and tests to help student understand the concept.
IIT Bombay Online Courses have benefitted both students and faculty.
Faculty of DAVIM had registered for the training program conducted online and on weekdays at Dronacharya Institute of Engineering. After 6 weeks program based on the performance of quizzes, assignments and lecture screencasts, fourteen of them were selected for a training program at IIT Bombay Campus where financials were taken care of by IIT Bombay including flight tickets, stay and food. These members then became mentors to other registered candidates from various locations across the country.
Students have been part of the software training program available at the site www.spoken-tutorial.com. Online Training Programs were organized in specially designed Advanced Lab. Lab is well equipped with Server connecting all systems in Star topology, with 24 hrs High speed Internet connection, Head Phones, Speakers, Power backup server and Air Conditioning facility. Following the Online training program of students organized by IIT Bombay students had appeared for Online Examination also.
During the training, extra MCQ tests for every subtopic were created in open source MCQ app downloaded from Internet. These extra MCQ test were given to all students irrespective of the fact that whether the student has only enrolled for the training program or for the online tests.